EDUTA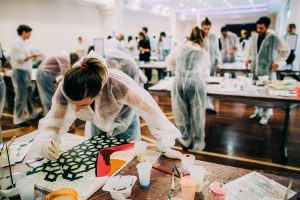 INMENT (from English – education & entertainment) – is a combination of educational and entertaining elements, which activate the participants to the maximum and trigger their full involvement. In practice, we use innovative development tools, such as strategic and role-playing games, gamification, drama methods or developed training exercises. The participants who take part in them can experiment in safe conditions, gaining knowledge and skills, as well as becoming aware of the impact their decisions make on the environment.
Edutainment enables to develop competences "incidentally" and therefore, for the participant it is a great pleasure, and for the organisation – a tangible business effect.
We are experts in developing people through entertainment and experience: we conduct our own research in this respect, we take the floor on meetings and conferences, we write about it, but above all, we act in line with the edutainment by designing original projects, games or events.
Gamification
As game developers we use our experience to implement gamification processes.
Gamification means transferring elements and techniques known from the games to the real world, which actually is not a game. What for? Just to trigger specific types of behaviour and attitudes, motivate and involve and thus achieve definite business goals.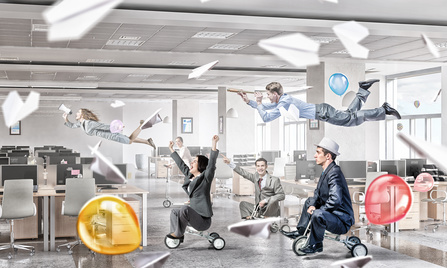 Points, badges, rankings and more developed psychological mechanisms motivating people cause that a player-participant is determined in pursuing the goal and his or her involvement keeps increasing with every passing minute.
Therefore, gamification is a perfect idea for companies, which would like to increase motivation in participants – not only in the conference room.
Where can we use gamification?
In competence development processes
For recruitment processes, on-boarding and employer-branding activities
In MICE events (meetings, conferences, incentive travels, events)
In marketing activities