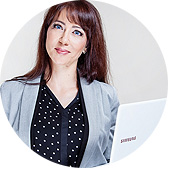 Monika Dymacz - Kaczmarczyk
Managing Director
A trainer, a facilitator and a consultant. The Management Board Member of the MPI Poland Chapter and member of professional HR associations. She finished philological and pedagogical studies at the Jagiellonian University, as well as the MBA Oxford Brookes University studies (Strategic Human Resource Management), where she received a diploma with distinction. She completed training studies at the Tischner European University, where she also works as a lecturer. She has several years' business experience in corporate environment, obtained on specialist and managerial positions, managing investment projects and an operational department with a few dozen employees. She held the function of an Innovation Executive, implementing systems and tools for continuous improvement.  She specializes in training courses on innovativeness, creativity and leadership.
Hobbies: Cycling tours, water sports, active learning about the world, board games.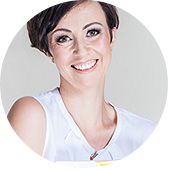 Maja Bryjak
Operational Director
She is responsible for event implementation and creation department, as well as training courses and simulation games. She has been working in Exprofesso structures for the beginning. A trainer and a consultant. She specializes in soft skill training courses, in particular, on team building and management. A graduate of Szkoła Trenerów Zarządzania (Management Trainers' School) SKiTZ MATRIK. She studied the Polish Philology at the Pedagogical University of Cracow, postgraduate Public Relations studies at the Cracow School of Business and the specialised study in marketing enterprise management. She has been involved in organising events, marketing activities and training courses since the beginning of her career, in particular, in conducting outdoor training.
Hobbies: Training games, contemporary literature, joga, and a healthy life style.