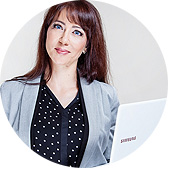 Monika Dymacz - Kaczmarczyk
Managing Director

A trainer, a facilitator and a consultant. The Management Board Member of the MPI Poland Chapter and member of professional HR associations. She finished philological and pedagogical studies at the Jagiellonian University, as well as the MBA Oxford Brookes University studies (Strategic Human Resource Management), where she received a diploma with distinction. She completed training studies at the Tischner European University, where she also works as a lecturer. She has several years' business experience in corporate environment, obtained on specialist and managerial positions, managing investment projects and an operational department with a few dozen employees. She held the function of an Innovation Executive, implementing systems and tools for continuous improvement.  She specializes in training courses on innovativeness, creativity and leadership.
Hobbies: Cycling tours, water sports, active learning about the world, board games.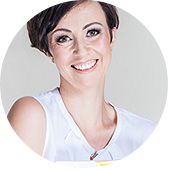 Maja Bryjak
Operational Director
She is responsible for event implementation and creation department, as well as training courses and simulation games. She has been working in Exprofesso structures for over 14 years. A trainer and a consultant. She specializes in soft skill training courses, in particular, on team building and management. A graduate of Szkoła Trenerów Zarządzania (Management Trainers' School) SKiTZ MATRIK. She studied the Polish Philology at the Pedagogical University of Cracow, postgraduate Public Relations studies at the Cracow School of Business and the specialised study in marketing enterprise management. She has been involved in organising events, marketing activities and training courses since the beginning of her career, in particular, in conducting outdoor training.
Hobbies: Training games, contemporary literature, joga, and a healthy life style.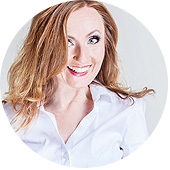 Agnieszka Hiller
Sales and Marketing Specialist
She finished the Polish Philology at the Jagiellonian University. She deals with sales, marketing and PR on daily basis. She also works as an editor, a copywriter and a publisher. In Exprofesso she is responsible for acquiring new trading partners, creating company image and taking care of relationships with the Customers, with a smile on her face. As she is curious about people and the world – she feels best in this area. She is a fan of Chris Bottie, Pink Martini, Mariusz Kwiecień, "The Master and Margarita" and "Gone with the wind" 🙂 She is active in the Professor Kazimierz Bartel Foundation, which supports education of the Polish children.
Hobbies: Travels (cultural studies, mainly culture of the East and the Mediterranean Basin), non-fiction, mountains, art history, good movies, skating, Italian cuisine.
In short: taste of life in any form!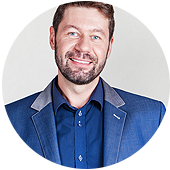 Tomasz Marczewski
Financial Director
A consultant. He completed master degree studies in the field of Management and Marketing at the Jagiellonian University. He has over several years' experience in international trade and enterprise management, gained in several companies from service and production industry, inter alia, on the Sales and Marketing Director and the Executive Director positions. He supports Exprofesso in strategic management and is also responsible for the network of customers and obtaining the EU funds, enabling accomplishment of the chosen development direction.
Hobbies: Squash, sailing, off-road rallies, folklore of mountain areas, skiing; a cook and a foodie.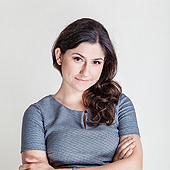 Magdalena Kusy
Project Coordinator 
She charms with her gentleness. A psychologist, a trainer. She specializes in training courses of soft skills, inter alia, stress management, assertiveness, and team work or customer service skills. She has experience in working with different groups, from children, through paramedics, to managers. She is professionally involved in recruiting and consulting. She inspires trust in a training room, she is mainly valued for her perfect preparation and the ability to pass on knowledge in an easily accessible way. She loves coffee and is interested in everything, which is related to it – from a plantation to a cup. She conducts barista training courses. In Exprofesso she is a coordinator of training and event projects. She practices female ice-hockey.
Hobbies: Travels, pre-Columbian cultures, art history, ceramics, journalistic photography.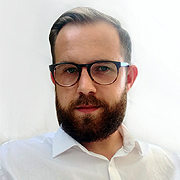 Daniel Koral
Marketing & PR Specialist
He graduated University of Business – National Louis University in Nowy Sacz,. Last almost three years he spent in media portal Onet.pl. Previously, he worked in London for Japanese brand Muji. He is  optimistic person, every day for him is an opportunity to gain valuable knowledge and meet new people. He tries to build his experience based on the principles of openness, loyalty and honesty. At Exprofesso, he is responsible for implementing and coordinating marketing and PR projects on the WEB. He loves football, polish films and literature. In his free time he likes to travel. He loves to spend time with his beloved family.
Hobbies: Sport, Films, Travels, History, Technology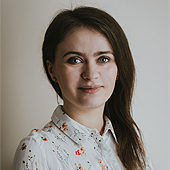 Klaudia Urban
Project manager
By education, HR-specialist. Finished studies at AGH University of Science and Technology in Kraków. Also by education Art Therapist after the School of Therapy Through the Arts of the Ludowy Theater in Krakow. Associated with the training industry for 5 years: as a trainer (using drama methods and board games), as well as organizer of soft skills trainings. Fascinated by the use of theater methods in trainings, due to the still active participation in informal theater groups as an actor and director. A great lover of cats, board games, and urban games – in which she sees infinite training potential. A man of optimism, whose most commonly used word is "joy" and "everything is possible" 🙂
Hobbies: Theater in every form, and recently also other stage activities like stand-up or impro, unconventional training methods, cats, and alternative music.
Sebastian Bolisęga
Logistics Coordinator
He is responsible for the physical support (and mental as well ;). More than 15 years of experience in the events sector allows him to have serene attitude to his everyday actions: from simple shopping to the extraordinary solution of the complex implementation. His actions are rational with high-dosage of composure in every situation, both with the associates and the Customers. The most important thing that he appreciates in a work and beyond is a human being, because "homo sum, humani nihil a me alienum puto" (more common as: "I am human and nothing human is alien to me").
Hobbies: Sports in a version with a ball/small ball,  good books in a printed version and motorization in a two-wheeled version.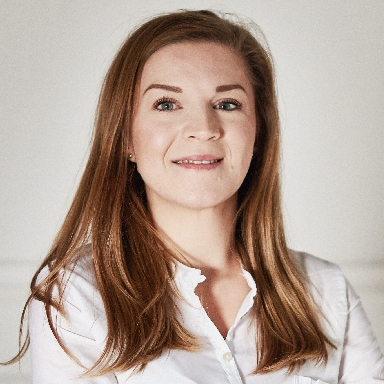 Daria Hedesz
Project Manager
She says that she is a biologist by training, a manager by experience and trainer by fondness. She loves work with people, interesting challenges and gaining new knowledge and experiences. For the last 4 years she built teams and managed many projects at the Association "Spring". She was head of the nationwide social program "Academy of the Future". She trained and implemented volunteers in social programs, among others in project "Noble Gift". She also participated in the creation of substantive and training programs for working with the beneficiary and managing teams and projects. She is a certified tutor of the Collegium Wratislaviense Tutor School.
Hobbies: In free time she likes to walk in the mountains, listens to song poetry and deals with the cultivation of potted plants.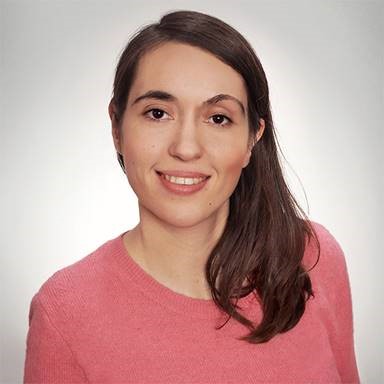 Joanna Wadowska
Project Coordinator 
A woman from the sea. She says that she is a working woman who is not afraid of any work. She has worked in many industries, thanks why she can find herself in every situation. She loves working with creative people, who are not afraid to leave their comfort zone. She started her adventure with events being a volunteer at the Krakow festivals: Etiuda&Anima, PAKA, Improfest or Krakow Film Festival. She collaborated with English theater for a while as a stage manager assistant. She is currently completing the Event Management Studies at the University of Warsaw. She is open, friendly, always helpful and with a great sense of humor. She focuses on continuous development, listening to trainings and motivational audiobooks run by Brian Tracy or Dale Carnegie.
Hobbies: For five years she has been working at RED NOSES International. She is happy owner of two charming cats. She learns to play ukulele, improvises, loves to read and bakes delicious cakes.